Blue Angels (August 3, 2008)


We realized the Blue Angels were in town when they flew over our house coming into
town. I later found out that SeaFair was coming up that weekend. We looked at their
schedule online and we could see their practice and the show that week and weekend at
Lake Washington. Chris and I took my parents down to the practice and Chris took a
bunch of pictures. Chris and I went down there again for the actual show, but we
didn't go down to the lake since they were charging $30 per person! So, we joined
the crowd on a hill above the lake and saw pretty much the same thing. I took my
camera that day, and the following are my pictures.





Here are a Mustang and an A-10, Warthog, they came before the Blue Angels.

Fat Albert, a C-130, the Blue Angels' support plane.

Fat Albert again.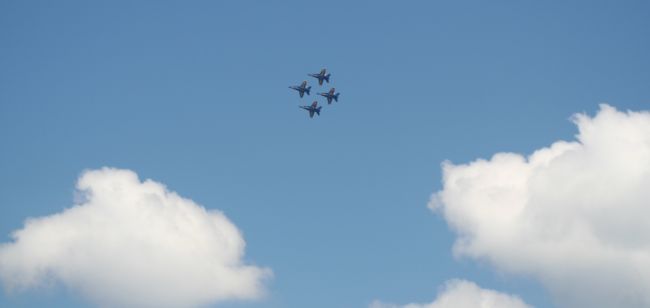 The Blue Angels...

Going slow.

They flew so close overhead that you could read their wings!




For Chris' pictures on his website, Click Here.