Arboretum, sailboats, Kerry Park (May 26, 2007)


While Sue and Larry were visiting on their last day, Sue found something in the AAA book about
the rhododendrons in the Arboretum, so we went up to take a look. On the way home we were going
to take them to see the view of Seattle from Kerry Park and we noticed a bunch of sailboats in
Lake Union. We later found out that they gather there every Tuesday evening, it was pretty cool
to watch them sailing around the buoys and out to Lake Washington.




Some white rhododendrons.

A turtle down by the pond, he wasn't too scared of us.

Chris taking pictures of the turtle while his parents watch.

There was a tree with strange bark that Chris was infatuated with. It really was
almost metallic and the bark peeled away to reveal this. Very interesting.

The bottoms of some big rhododendrons.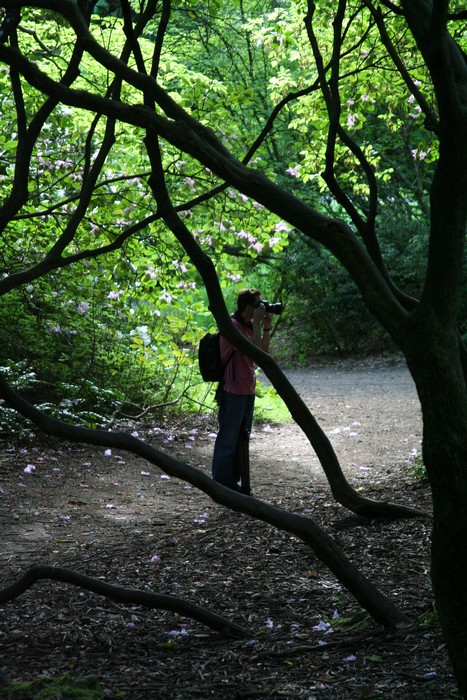 Chris taking their pictures.

Some really small flowers.



Here are the sailboats on Lake Union.

We stopped to watch the boats right by the wooden boat museum. Here is the boat
I had named after my mom. I'm such a good daughter, huh? :)

There were geese down by the lake too, they wanted some treats,
I think. They let us get pretty close.

The view from Kerry Park.

Me, Chris, his mom and dad.