Hardwood Floor Repair
_______________________________________________
April 4, 2008



| | | |
| --- | --- | --- |
| | There were several places in the floor where we needed to replace boards. After determining that our floor was red oak, we bought a bundle of new boards to replace the bad ones. We also needed to do some work in the closet in the den where we removed a wall. | |

Me taking out some of the boards by the front door that were damaged from the old parquet floor.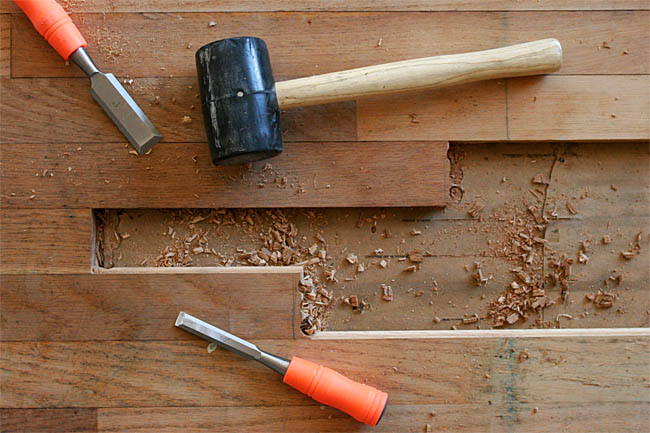 Getting the old boards out is the easy part. Chiseling the ends so the new ones can butt up
against the existing ones was a little tedious.




Some of the new boards (the lighter colored ones) by the front door.




Brooke drilling holes at the ends of the boards to be removed by the den closet. We had to take
out some of the good boards so we could stagger the ends of he new ones going in the closet.




Now we're ready to start putting in new boards.




Almost done.




The finished product. We mixed in most of the boards we had taken out of the closet since we
were short on new boards.